---
RGV OldCars.com is dedicated to being a helpful and useful resource for those
who enjoy, preserve, and collect antique and classic old cars in South Texas.
---
Old Car Rental / Chauffeur Services
We are asked on an almost daily basis about renting the vehicles pictured on
this website for either weddings, quinceaneras, and/or other functions or parties.
Due to the increasingly high volume of emails and such that we receive on
this subject, we are forced to post this formal announcement here and will
no longer take the time to respond to individual emails on these requests.
The simple answer is NO, these vehicles are NOT FOR RENT !
There are a couple of listings on our classified page under the Misc. section,
of a few folks that do offer these types of services in the south Texas area.
We are not affiliated with these individuals at all and are not responsible for any
agreement, terms, or arrangements made with them. We simply post the contact
information for them that we have been provided and all other matters regarding
these services are between the parties making any agreements or arrangements.
We do NOT know of any individual nor company in the south Texas area that
will completely rent classic vehicles where they will actually hand over the
keys to you and let you take the car. In most of the situations, the car owner
will be driving the vehicle and may pick up persons and take them to a location,
or park a vehicle at a location for photo shoots, etc. We are very much aware
that there are persons and/or companies in other parts of the country that do
in fact offer full rentals of classic cars, but again as stated before, we do NOT
know of any such persons nor companies in the south Texas area that offer this.
If you are interested in having old cars for your wedding or other events, we
would suggest that you make it out to the various old car get togethers and
introduce yourself, get to know folks personally, and become a part of the old car
community. Once you are friends with folks, it isn't as difficult to ask them to
drive you around in their classic car for your big day, or you might just want to
check out the classifieds section and get a classic old car for your very own.
---
You can connect with us & other local old car buddies on facebook

---
A collection of vintage auto photos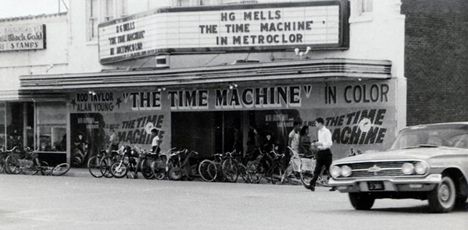 The Arcadia Theatre in downtown Harlingen, TX circa 1960
---
Check out our "northern" friends from the hill country of Texas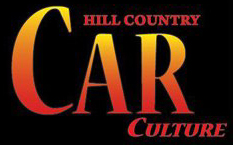 ---
Test your automotive knowledge and perhaps
win a prize on our Trivia Challenge.
---
Check the Calendar of Local Events
and bring out your old cars and join in the
activities. We hope to see you there.
---
See what you missed at the
2015 Red's Rockin Rides Car Show
---
On the Lighter Side ...
There was a man who had been collecting and restoring old cars for several years
and had amassed a nice little collection of some really beautiful old cars. One day, while
he and his wife were sitting around the table, the husband unexpectedly said to the wife,
"I need you to promise me that when I die, you will have all my old cars destroyed immediately."
His wife asked, "Now why on earth would you want me to do something like that?"
The husband replied, "Well you are such a sweet and beautiful woman and I figure
you are surely going to remarry and I don't want some other schmuck using my old cars."
She looked at him intently and said, "What makes you think I'd marry another schmuck?"

---
Some trust in chariots and some in horses,
but we trust in the name of the Lord our God. - Psalm 20:7
All images and content contained on site copyrighted
copyright © 2000, 2015 RGV OldCars and RGV OldCars.com All rights reserved.